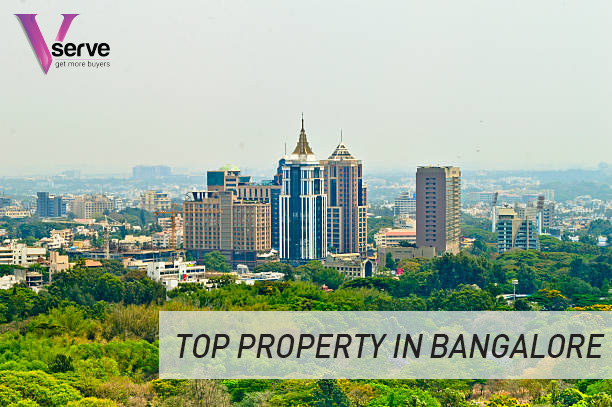 Bangalore, India's IT center, is always experiencing an IT boom. People then flew to Bangalore to find their ideal homes and launch successful careers. Due to this influx, there is a greater demand for housing and, consequently, real estate. Since its introduction to Bangalore, real estate has experienced consistent expansion. While others went to buy, some people bought homes to settle down. Many people invest in properties to buy in Bangalore for purpose of both to live in and to invest in for the future. Due to the strong demand for real estate, Bangalore offers a wide range of residential flats for sale. When it comes to deciding whether or not one ought to purchase real estate in Bangalore, buying a property in Bangalore is always the best option.
Here are Top Properties to Buy in Bangalore listed Below
Sobha Town Park is a residential project in Attibele, Bangalore.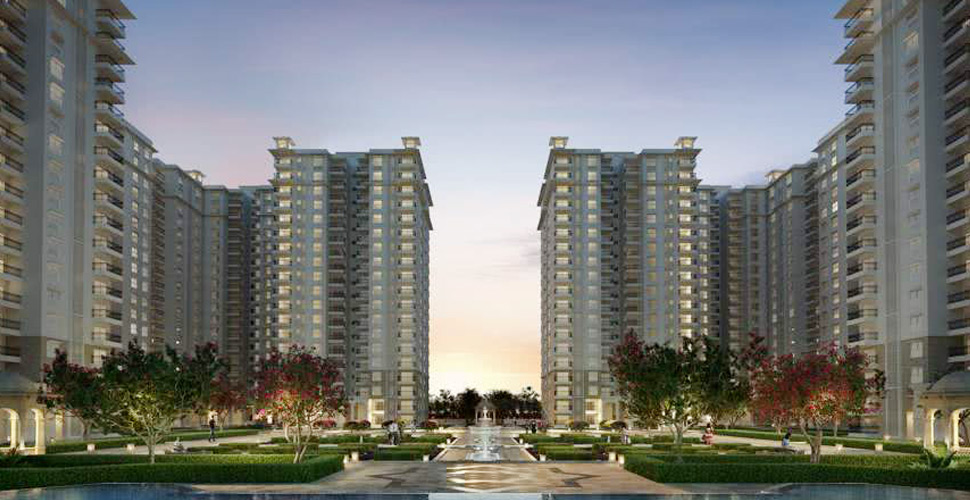 The most beautiful surroundings of Attibele, South Bangalore, will soon be home to Sobha Town Park, a magnificent pre-launch residential development by Sobha Limited. The project is expected to provide upscale living quarters, with a development size estimated to be over numerous acres of land, masterfully positioned amidst lush vegetation and expansive land space. Sobha Limited is one of the most well-known real estate companies in the area, renowned for creating and completing stunning residential and commercial buildings. Sobha Limited has a wide range of forthcoming projects that will provide the opportunity to own a dream home in a dream city like Bangalore. One of Sobha Limited's major residential developments, Sobha Town Park offers a variety of layouts and configurations to meet the needs of various families' lifestyles.
MVN Aero One: Buy the Finest Luxury Properties in Bangalore.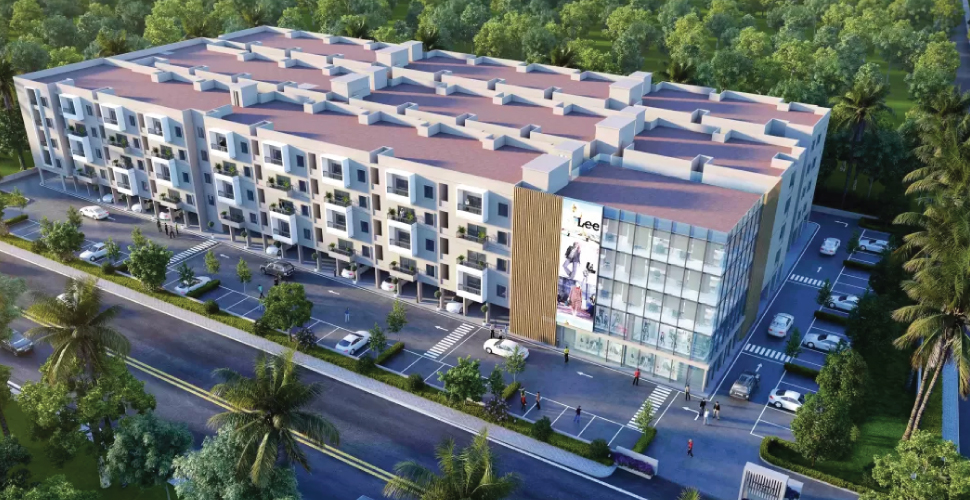 MVN Aero One offers a lot of exciting possibilities. We questioned what the urban citizen was missing as we designed the idea. Moreover, we decided to improve our services rather than just make up for any gaps in his or her life. With plenty of living space, the ideal location, and luxurious amenities, MVN Aero One provides luxury apartments in Bangalore.
Clean Devanahalli, which has benefited from having the Kempegowda International Airport nearby, is where Aero One is taking shape. Numerous auxiliary infrastructure improvements have been sparked by the airport. This location presents more growth potential when combined with proximity to NH 44, Hebbal, and Bangalore's Central Business District.
Sobha Royal Crest – The Palace Themed Apartments.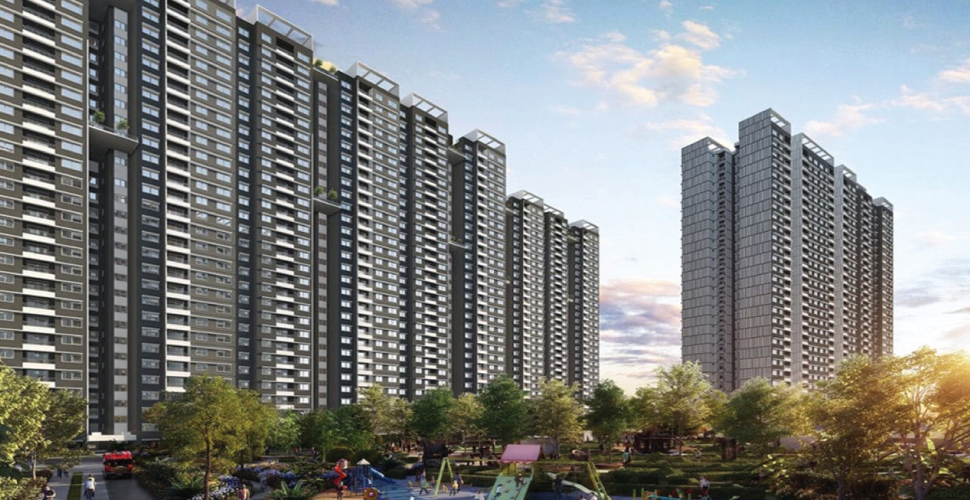 A luxurious and prestigious residential development called Sobha Royal Crest can be found in Banashankari, Bangalore. It is the ideal option for families that want to experience modern conveniences and the comforts of home while residing in the heart of the city.
The planned sobha royal crest in Bangalore combines contemporary architectural design with residential areas. 6.33 acres of land make up the project's property. In Bengaluru, a housing project is about to start. In Bangalore, there are many residential developments, but this one claims to live up to homebuyers' aspirations. These luxurious apartments in Banashankari will be cherished by buyers and residents. The SOBHA Royal Crest Bengaluru project is assured to provide all residents with a great experience through intense modern English-styled construction and a suitable lifestyle.
Enjoy modern conveniences in your home of enduring majesty. A living area with many amenities is available at Sobha Royal Crest, situated in the center of your favorite city. With Sobha Royal Crest, experience the majesty.
Experience the comfort of the luxurious Swimming Pool at Sobha Royal Crest in Bangalore, with its cutting-edge amenities and services.
If you have plans, a clubhouse that is jam-packed with amenities is the best spot to hang out in Sobha Royal Crest. Get moving and take full advantage of it.
The long array of contemporary facilities at Sobha Royal Crest now includes a tennis court. Anytime you wish, you can play a game inside the compound.
Bangalore's Brigade Nanda Heights Padmanabha Nagar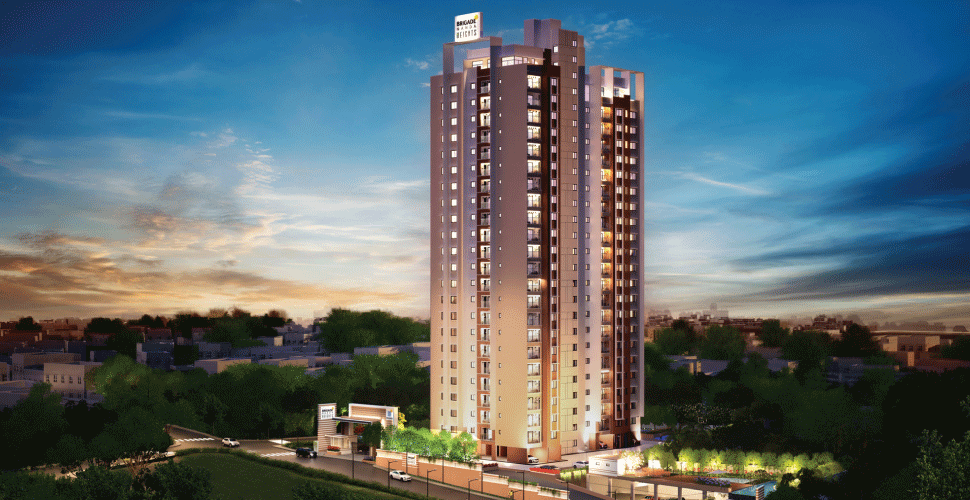 A luxurious residential development called Brigade Nanda Heights is situated in South Bangalore, Bangalore. The project provides 107 units of opulent 1,37-acre residences, each with three bedrooms and up to four bathrooms with stunning vistas. The well-designed vertical fin design on the apartments highlights the height of the structure and offers stunning views. The magnificent skyscraper contains 3, and 4-bedroom apartments that beckon you to experience life's true highs. Brigade Nanda Heights is the ideal option for people looking for opulent houses in South Bangalore thanks to its carefully chosen amenities, which provide space to appreciate life's simple pleasures and its excellent access to Kanakapura Road.
Godrej Splendour Buy Your Dream Home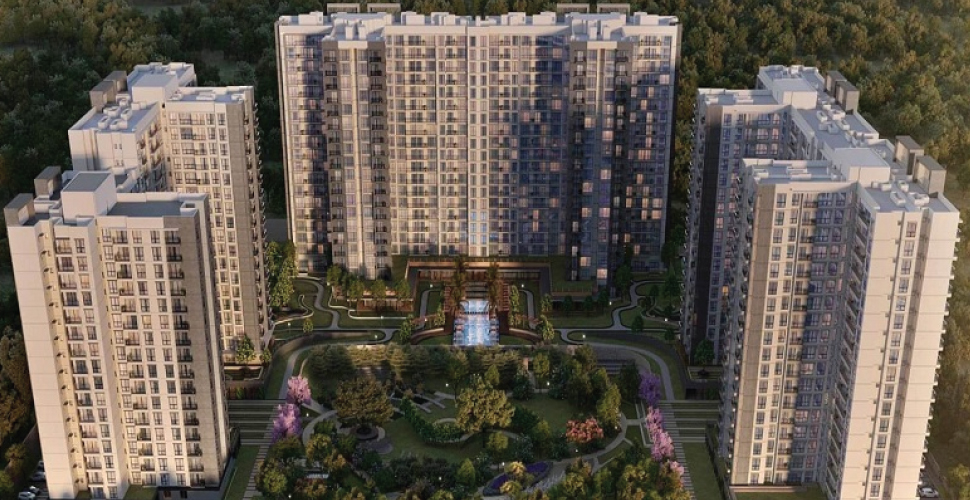 A residential development called Godrej Splendour has been unveiled by Godrej Properties for Bangalore. A contemporary and cozy address offering 2 and 3-bedroom luxury residences built for a tranquil lifestyle. The opulent Godrej Splendour apartments, which are situated in Bangalore, are spread across 5.5 acres and are surrounded by 100 acres of township. They have G + 24 floors and are divided across 2 high-rise towers. To provide you with a healthy living environment, Godrej Splendor is designed with 83% open areas. It has all the necessary amenities, such as a consistent power supply, high-speed lifts, cutting-edge security, the best firefighting equipment, parking spaces, and beautifully designed gardens.
Basket-Ball Court
Indoor Games
Landscape Garden
Gym
Multi-Purpose Hall
Basket-Ball Court
Security
Indoor Games
Yoga Room
Play Ground
Swimming Pool
Golf Course
Invest in a new home if you are in Bangalore and want to live there. house and a brighter future. Purchase the best place that meets all of your demands while being convenient. Your dream home might be built on one of the many sites are available for sale in Bangalore. To live in their dream home with For peace of mind, however, one should make sure they purchase from a reputable source. builder. Before you purchase your dream home, give it some thought. Are you interested in finding out more about buying a block of land in Bangalore? Check out some of the advice for buying a cheap flat in Bangalore.